Posted on October 3, 2018
Thursday, October 4, 5:00 at the Pickford Film Center, Mindport Presents: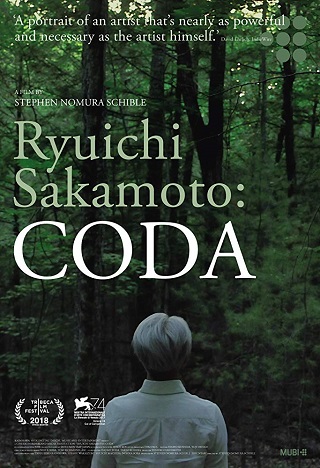 The film begins at 5:00, but we'll have some interesting sound generators to interact with before the show.  Sakamoto is a person with ears open to the world in myriad ways, and we're delighted this film is showing in Bellingham as part of the Pickford's Doctober.
Description:  One of the most important artists of our era, Ryuichi Sakamoto has had a prolific career spanning over four decades. From techno-pop stardom to Oscar-winning film composer, the evolution of his music has coincided with his life journeys. Following Fukushima, Sakamoto became an iconic figure in Japan's social movement against nuclear power. As Sakamoto returns to music following a cancer diagnosis, his haunting awareness of life crises leads to a resounding new masterpiece. Ryuichi Sakamoto: Coda is an intimate portrait of both the artist and the man.
Sunday, October 7, from 2:00-3:00, there will be more music, this time in Mindport's gallery.  San Vogt and Zach Bauman will be playing thoughtful tunes on mandolin and guitar as part of Bellingham's Irish Festival.  Visit Mindport from 2:00 to 3:00, and our $3 dollar admission covers your entry to Mindport and the music as well.